People's Electrification Administration: Soup Resistance
For Democracy in America, InCUBATE (Institute for Community Understanding Between Art and The Everyday) produced Sunday Soup Cafe as an extension of the on ongoing Sunday Soup project in Chicago, a micro-granting program that invites guest artists to prepare a soup which is then sold to raise funds. During the show at the Park Avenue Armory, over $1,500 was raised and granted.
I prepared a soup and presented work from the People's Electrification Administration. The presentation began with audience members constructing a battery out of bowls of soup wired in series.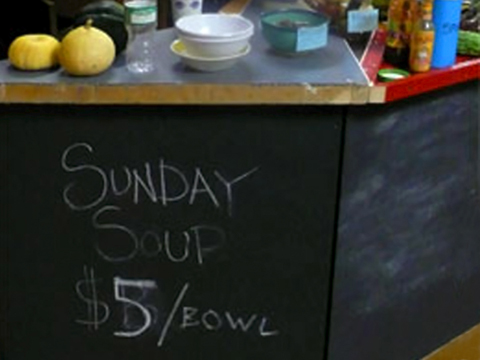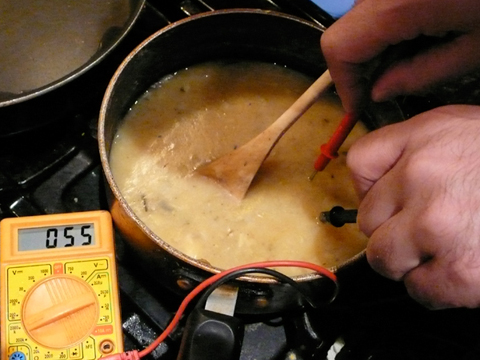 Testing if the soup can carry an electrical charge.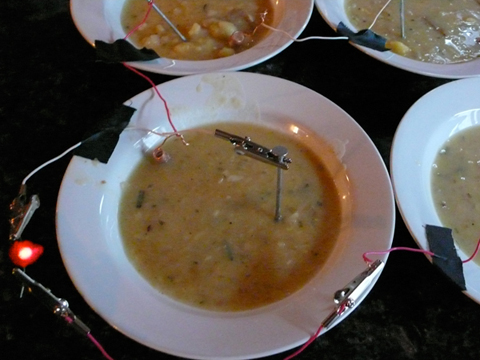 Lighting up the soup battery.