From Solid to Liquid: Ice Race
Ice Race traveled 2.3 miles across the length of 14th St. - stretched out between NYC's literal broker of power, Con Edison, and the liquid landscape of the Hudson River. The runners embodied contenders for power, space or license in the newly liquid Arctic Circle.
The run was constructed as an absurd data visualization: each character in the race moved at a pace roughly representative of the pace at which it moves in the contest for the high North. There are large amounts of data currently being collected in and on the Arctic. We oriented some of that information along a single axis to begin building relationships between differing narratives of development and exploit.
Arctic melting and climate change (as international emergencies) are often characterized as a race against time. But the major players operate under a remarkable variety of time-lines. Sea ice melts, corporations calculate investment horizons, animals swim north with the warmer waters, container ships traverse the continents, politicians calculate their re-electability, people living in low-lying areas must decide when to leave their towns. No one considering th e Arctic and climate change seems to be operating under the same time constraints.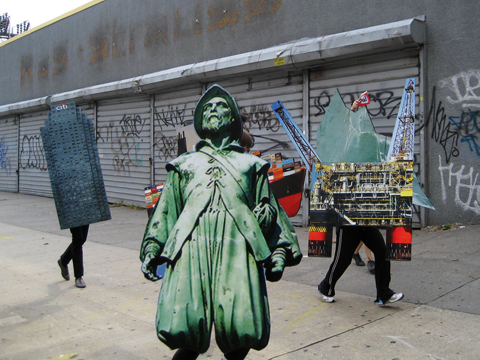 The characters at the start: Citibank, Henry Hudson, an drilling platform, a container ship, an iceberg, and a manatee.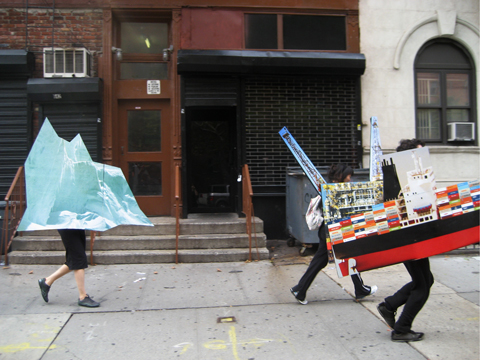 The front runners pull away quickly.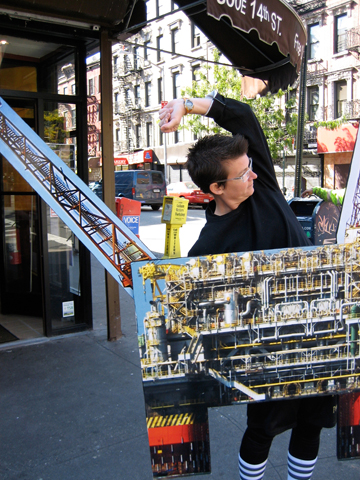 Stretching out for the second stage of the race.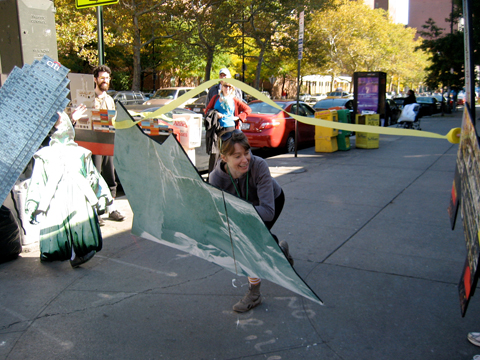 Ice melt loses an early stage of the race badly.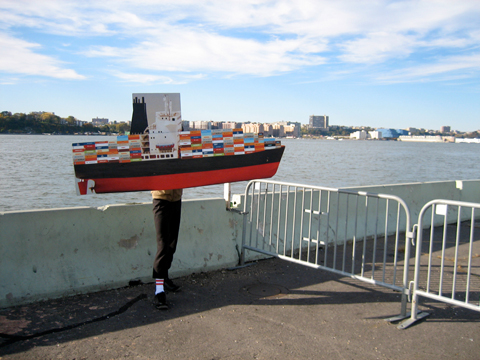 The winner at the Hudson River.