Bad Intelligence:
A Forensic Striptease
Performance installation | 2006
Bad Intelligence was an interactive performance that explored a fascination with the erotics of the forensic gaze.
As performed on crime shows such as CSI, this mode of looking combines high drama with a belief in the ability to deduce truth out of fragments of the past – and the narrative assumes that increased visual detail will offer greater accuracy in understanding the past. Bad Intelligence used this desire to find out what happened to allow viewers to search through narrative fragments related to anxiety about violence. Images of military, civil, and social preparations for self-defense become entangled with the perpetuation of violent acts against others.
Viewers used the provided probes to make connections on the body of the performer. When contact was made, video signal flowed to the video monitor. By compelling viewers to touch video connections on the performer's body, I hoped to dislodge the primacy of the visual and reinsert the stakes raised by physical presence into the process of looking.
> VIDEO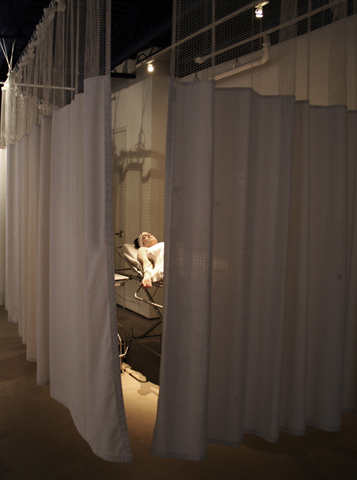 Standard hospital curtains shielded the performance area.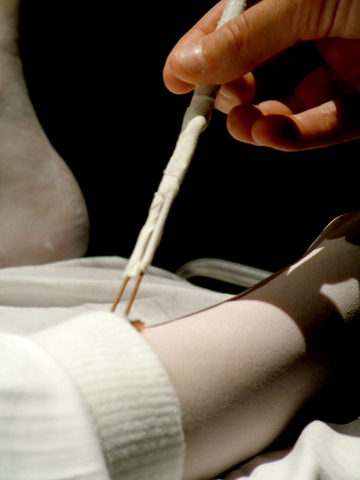 The probes could be used to investigate connections on the legs, arms, chest, and head.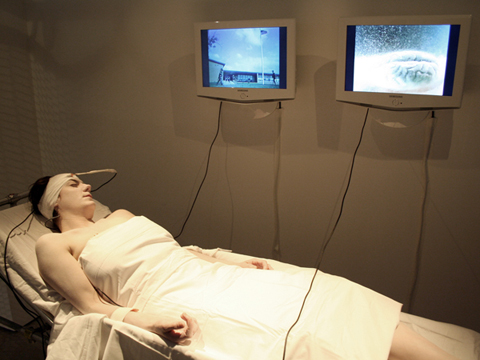 Two viewers were able to investigate the body simultaneously, each connecting video signals to a single monitor.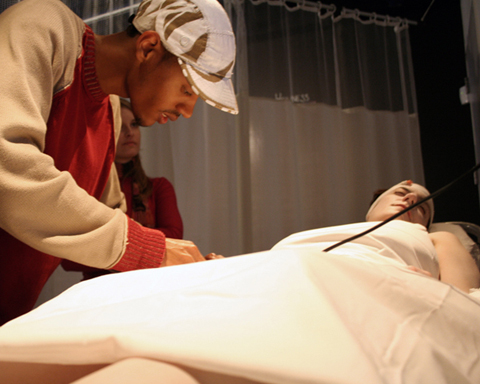 Viewers could approach the body from all sides, but the space accommodated a maximum of 4-5 viewers at a time.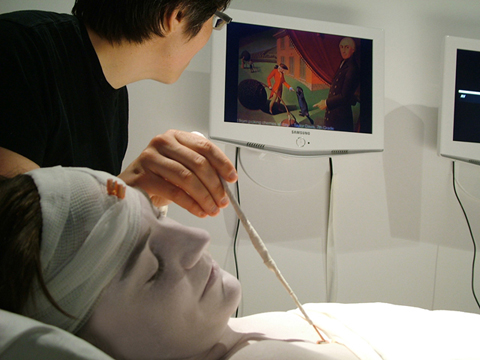 A viewer explores the chest connection.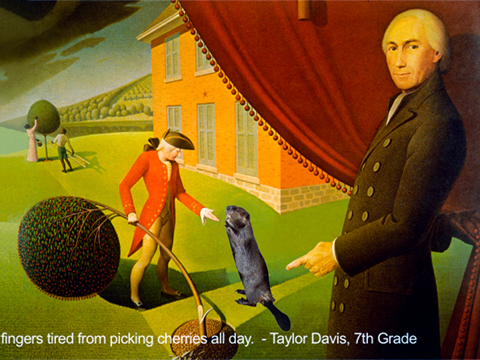 Audio was presented in the form of subtitles.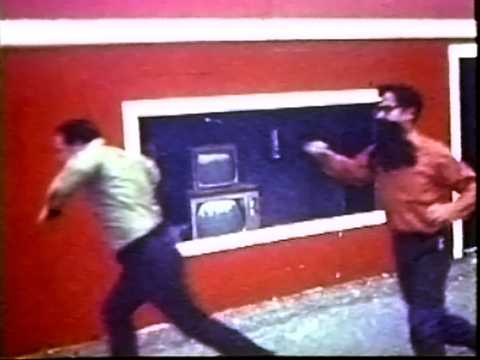 Riotsville: Military police suppress simulated riots at Ft. Belvoir, VA: 05/19/1972-05/24/1972 (unedited archival 16 mm).
Norman Mayer holds the Washington Monument hostage with an empty van and a TV remote demanding anti-nuclear media coverage and a nuclear weapons ban: 12/08/1982.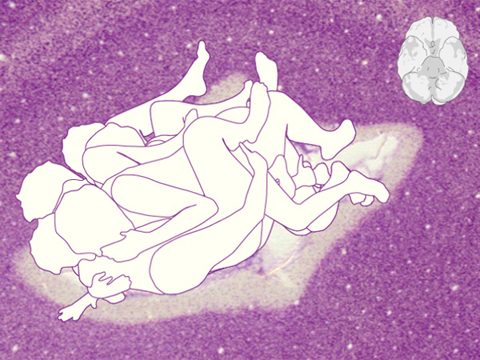 Some studies have shown the amygdala shuts down temporarily after orgasm. This small part of the brain is connected to fear responses, anxiety, and the remembrance of emotional reactions.